These creepy bloody Oreo eyeballs are a great Halloween treat for your food table or Halloween party. You can put them together in just a few minutes and have an easy Halloween snack for your sweet tooth!
Related Posts:
Bloody Oreo Eyeballs
Materials:
Oreo halves, creme side only
Red icing and piping tip
Candy eyeballs
Start by gently separating some Oreos in half. I separated a lot more than this in order to get the decent looking ones because the creme filling has a tendency to split in pieces or end up partially on one side… but you want solid white circles for your eyeballs.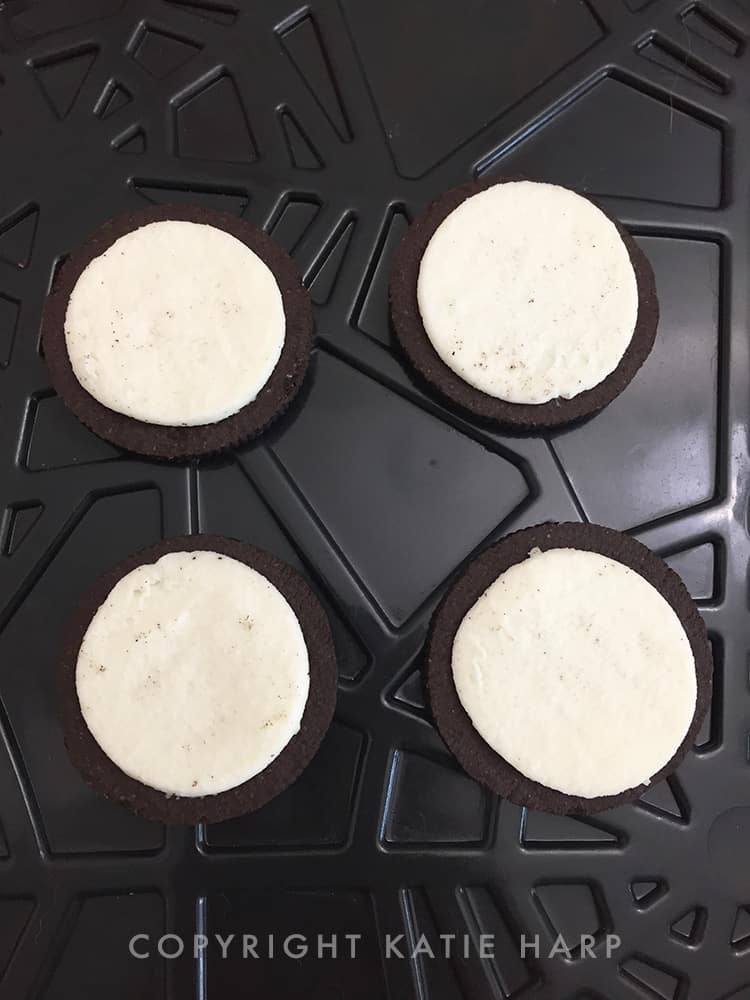 Grab your red icing bag (that you can also use for our other Halloween desserts). There's nothing that says "Halloween" quite like adding more sugary frosting on top of the sugary Oreo cream filling. 😉
Pipe some creepy bloodshot lines onto the white part of the Oreos.
Put a candy eyeball in the center of each Oreo.. done!
Creepy and tasty.