These chocolate donut bats are a quick and easy dessert to make for your Halloween party. All you need are chocolate doughnut holes, some Oreos, and candy eyes.
Related Posts:
Chocolate Donut Bats
Materials:
Chocolate donut holes
Oreos
Candy eyeballs
White or red icing
Knife
Start with some chocolate donut holes. I only have 4 here because I ate a lot of them in advance (oops).
Next you'll want to start splitting some Oreo cookies in half. You'll probably have to go through several Oreos to get a few that don't break and are the side that doesn't have cream on it. GENTLY cut them in half with a knife to make the bat wings (I had a few break so make sure you have more Oreos than you actually need).
Next poke your Oreo bat wings into the donut holes, trying not to split the whole donut in half.
Add wings to all of your donut holes.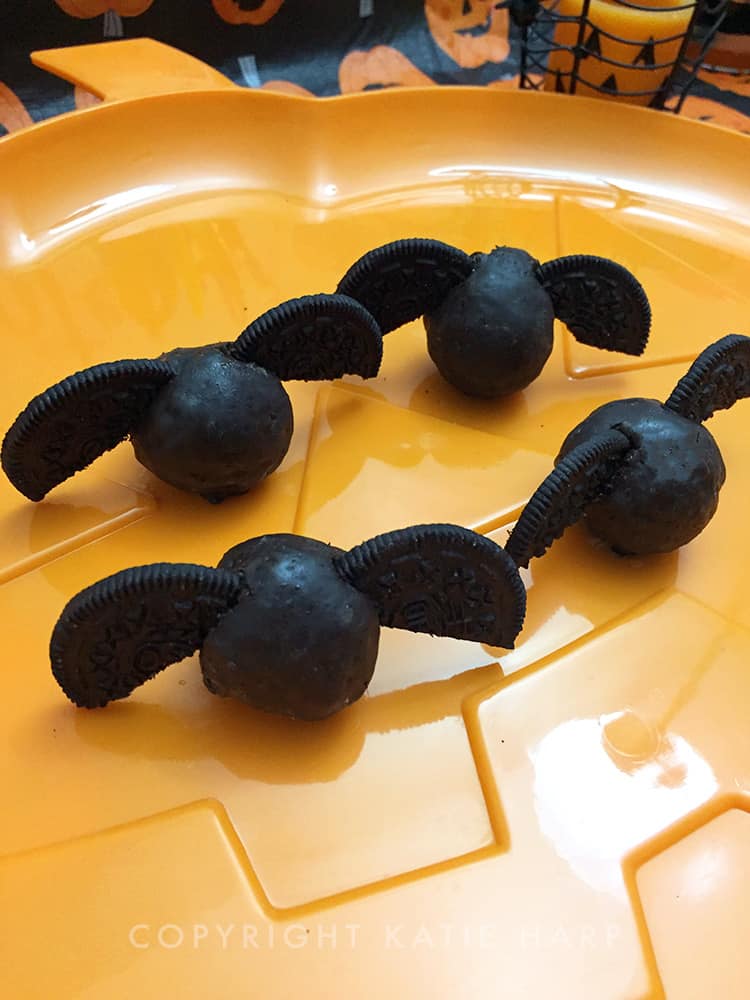 Finally add some candy eyeballs attached with a little bit of red or white icing (the red icing looks like blood ;)).
Happy Halloween!