I originally made these paper plate lollipops for my Candyland party, but you could use these cute lollipop decorations for just about any occasion! All you need is a few paper plates, paint, and ribbon to make this DIY paper plate lollipop.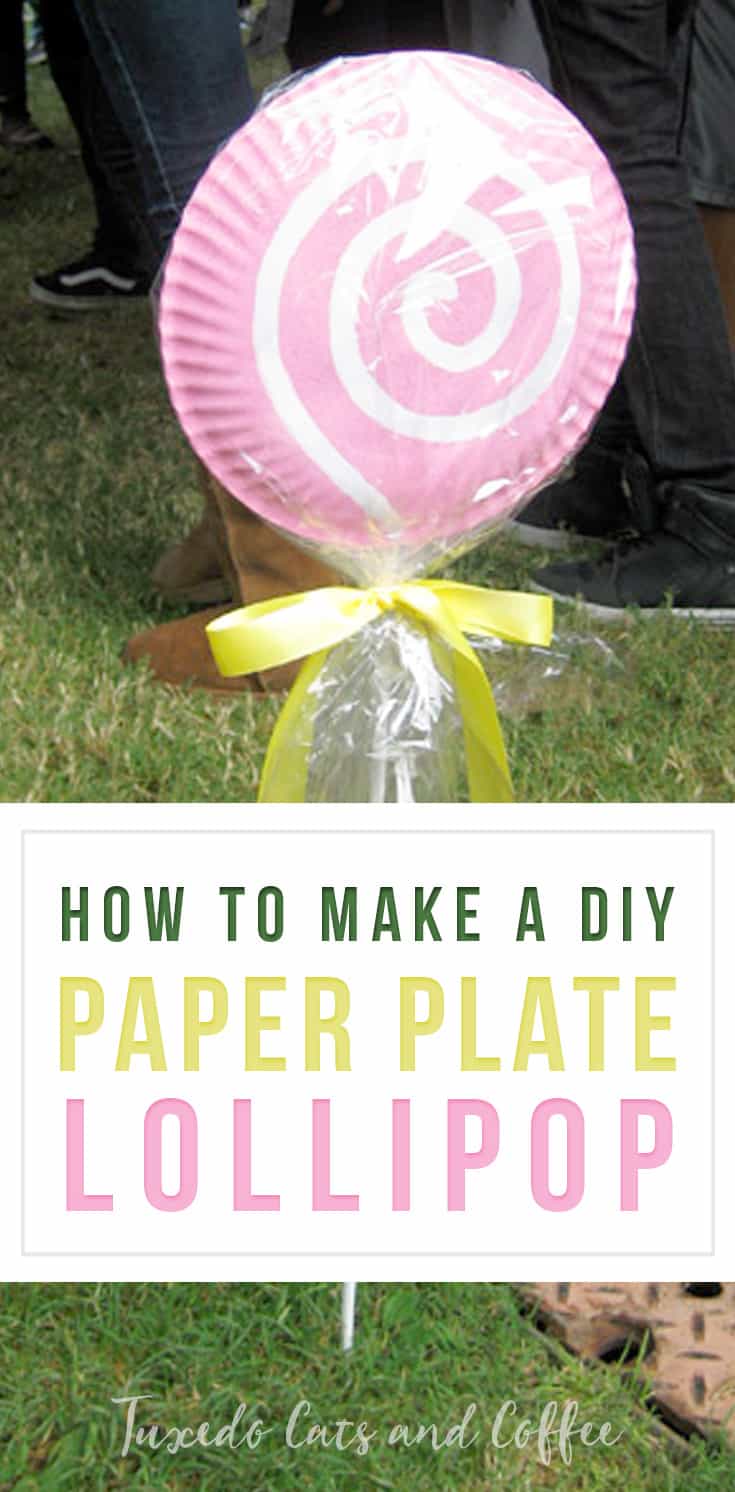 How to Make a DIY Paper Plate Lollipop
This lollipop craft would be a great decoration for a Candyland party, a baby shower, a children's birthday party, or lots of other fun events! I stuck these in the ground but you could also lay out some paper plate lollipops on a table or create a "bouquet" of these crafty lollipops for a DIY centerpiece.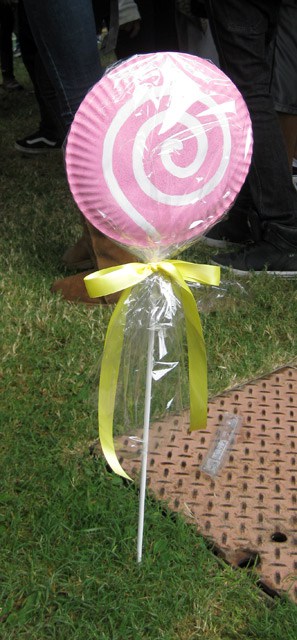 To make these lollipops, buy 2 or 3 ft wooden dowels from a hardware store and then use hot glue to attach two paper plates to the stick to form a 3D lollipop shape. Paint with glittery paint, add a little swirl or decorations, and then when dry, finish with sheets of cellophane tied with ribbons. You're done!
Supplies Needed: