How to Make a DIY Paper Plate Lollipop
Affiliate Disclaimer: This page may contain affiliate links, which means we earn a commission when you buy through our link (at no additional cost to you). Read our full Disclosure Policy.
I originally made these paper plate lollipops for my Candyland party, but you could use these cute lollipop decorations for just about any occasion! All you need is a few paper plates, paint, and ribbon to make this DIY paper plate lollipop.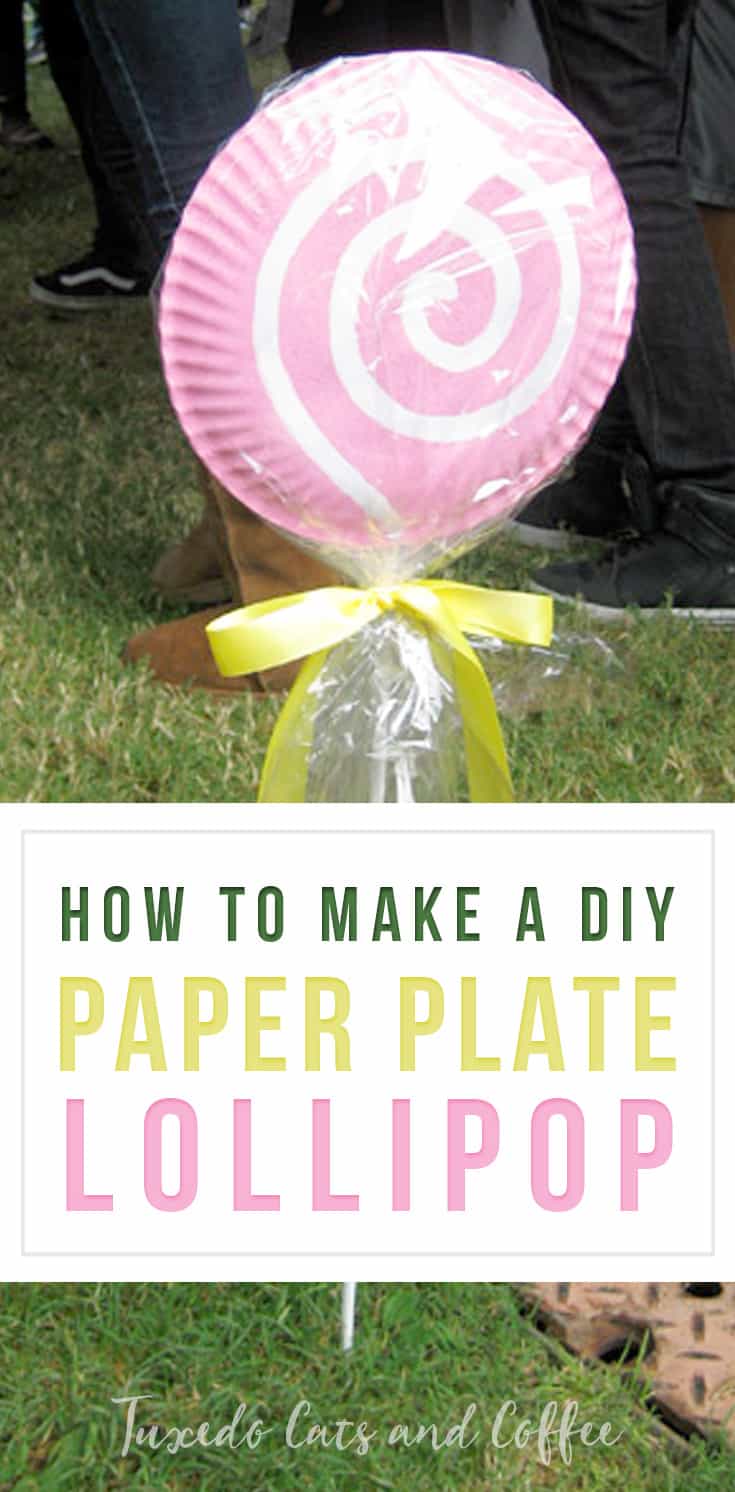 How to Make a DIY Paper Plate Lollipop
This lollipop craft would be a great decoration for a Candyland party, a baby shower, a children's birthday party, or lots of other fun events! I stuck these in the ground but you could also lay out some paper plate lollipops on a table or create a "bouquet" of these crafty lollipops for a DIY centerpiece.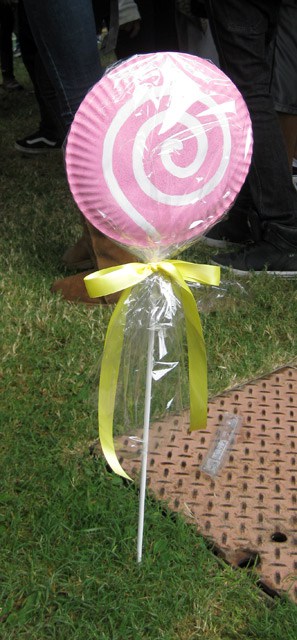 Supplies Needed:
To make these lollipops, buy 2 or 3 ft wooden dowels from a hardware store and then use hot glue to attach two paper plates to the stick to form a 3D lollipop shape.
These are the simple white paper plates with fluting / ridges around the edges because they stay together a little better when you put two of the plates together. You can really use any kind of paper / plastic plate, but the kind with the completely rounded edge will just look different. 🙂
Paint with glittery paint, then add a little swirl or decorations.
You can paint them any colors you'd like (including a rainbow swirl lollipop like they have at amusement parks) OR instead of plain white paper plates you could start by buying some colorful plastic paper plates. Just as long as they have color on the outside so you can put the two plates together facing outward. 🙂
If you want to make several different lollipops, you might have one with a swirl, one with a stripe pattern, one with white polka dots, or whatever other patterns you choose. Simple, large patterns will be easier to paint and show up better from a distance.
When the paint and decorations are dry, finish by wrapping them with sheets of cellophane tied with ribbons to give them a cute old-fashioned lollipop vibe.
If you don't have cellophane (what you use to wrap up an Easter basket, sold at craft stores), then plastic wrap could work in a pinch, it just won't have quite the same crispy edges. Or if you're using some pretty enough plates, you could skip the plastic "wrapper" all together.
You're done!