10 Small Space Organizing Hacks
Affiliate Disclaimer: This page may contain affiliate links, which means we earn a commission when you buy through our link (at no additional cost to you). Read our full Disclosure Policy.
If you want to organize your things but are tight on space, finding creative ways to make use of little areas around your home is a great way to get organized in a functional, practical way. Here are 10 small space organizing hacks that can fit just about anywhere!
10 Small Space Organizing Hacks
First, I have a few narrow drawers in my kitchen where I keep the majority of my kitchen supplies. The drawers actually weren't wide enough for the utensil organizer I had previously, so I ended up (literally) cutting it down to size. 🙂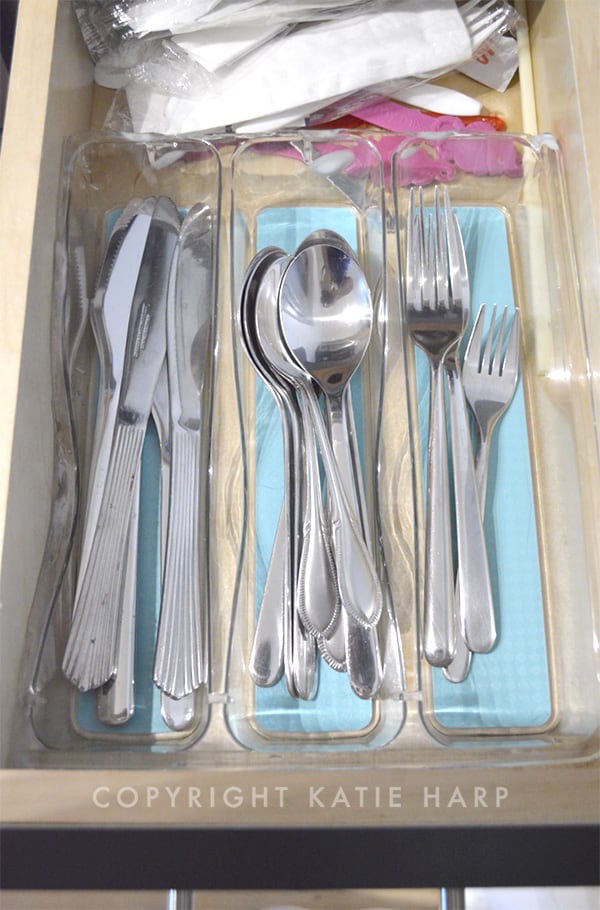 In the next drawer are basically all my larger kitchen utensils (besides things like pots and pans, naturally). I decluttered a few things so they could all fit in one drawer together. However, you could also use a large mason jar filled with mixing spoons and things and put it on your kitchen counter if you prefer to keep them out.
Then I have a few things of plastic wrap, wax paper, etc stored in this drawer (yep, I took a couple out of the box so they would all fit). I also have a small dollar store bin filled with chip clips and reusable wine stoppers and there's actually a very small cutting board under the plastic wrap boxes.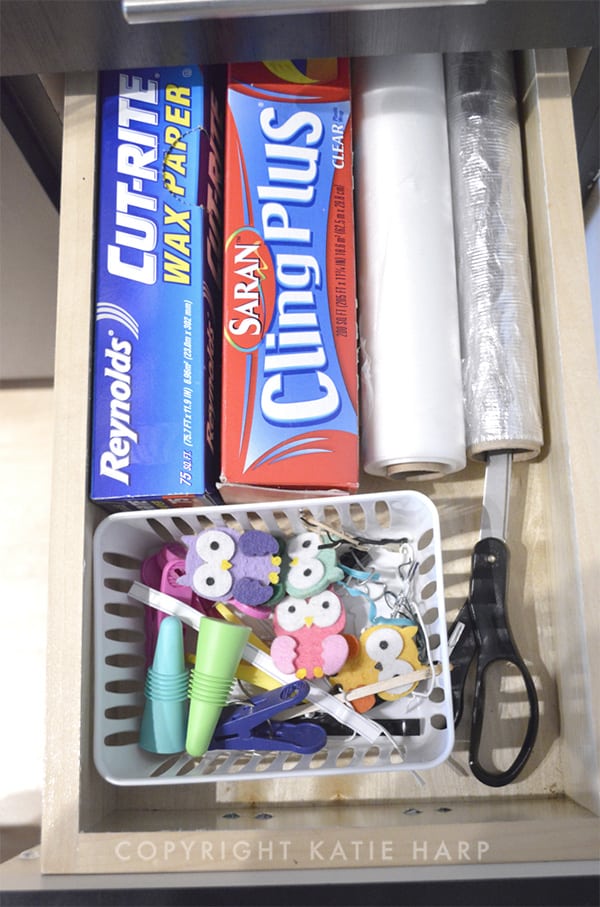 Moving on to other areas of your home… I have this little bookshelf that has become a very compact organizing system for a number of things. I have some tools and home improvement stuff, a printer stored here that I don't need to use often, my physical books (everything else is on Kindle), and a couple games. It kind of looks a little like Tetris in here. 🙂
I actually moved the position of the shelves around specifically so they could fit these blue fabric bins, which have random things in them that don't have another home (candles, tools, etc).
At the moment I'm using this previous makeup organizer Sterilite 3 drawer mini unit to now organize craft supplies… I've used up some of the old makeup and it fits in my makeup bag and under the bathroom sink, so I've repurposed this set of plastic drawers.
If you have space under your bed, that can be a good place to store things that you don't need all the time. I have my carry-on suitcase (which I sometimes use to store a 16 pound bag of cat food that I don't want my cat to poke holes in…) and this see-through underbed storage bin full of shoes and extra hangers.
In my closet I have a few other space saving hacks up my sleeve, like this owl scarf organizer for scarves and belts (usually it's turned the other way so it's slimmer).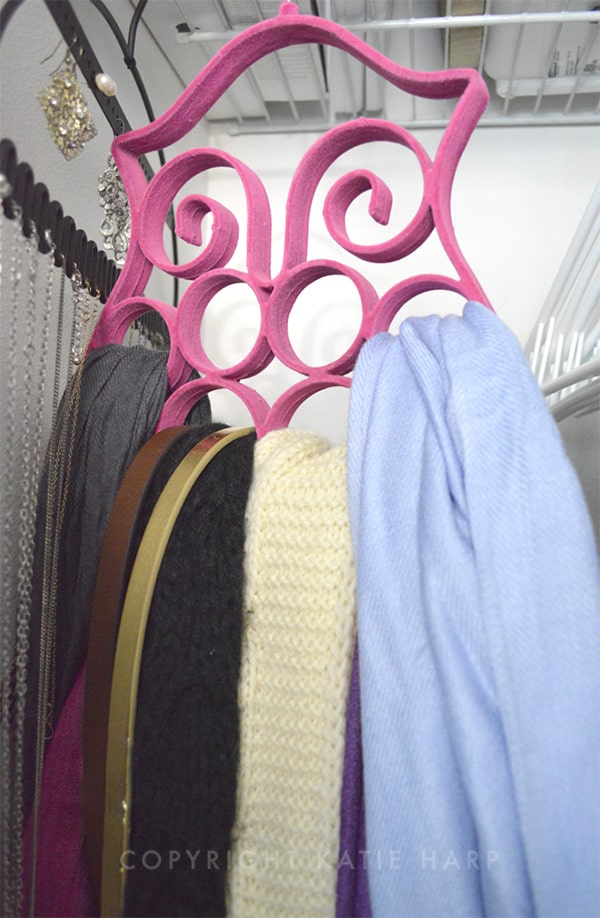 And next to that I have a hanging jewelry organizer full of lovely Forever 21 jewelry. 😉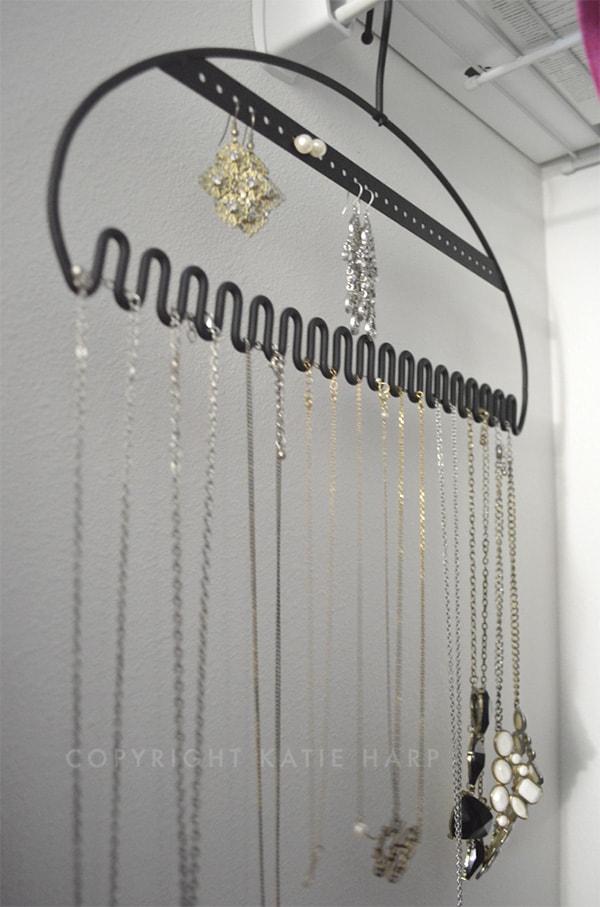 If you have a bunch of camisoles that are on their own individual hangers, condense them into one hanger by using plastic shower rings to store them! (I leave the rings unsnapped so it's easy to take the camisole I want off). Be careful not to let the straps stretch out though. This one is usually hanging in the closet, but I took it out so you could see it better.
And finally, I keep my purse on a large Command Hook on inside wall of my closet so it's easy to access but also out of the way (you can also see a bit of the hanging sweater organizer I use in my closet for vertical storage space).
Good luck!