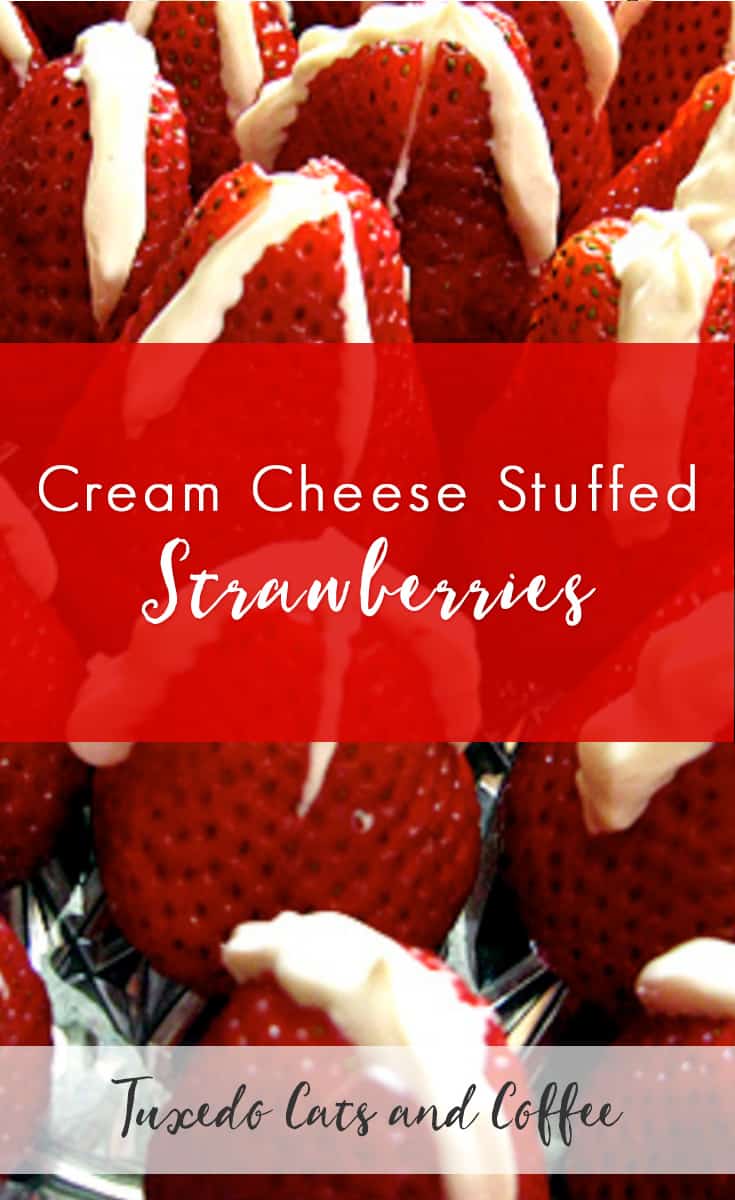 Cream cheese stuffed strawberries are an impressive-looking dessert that's great to serve on a decorative platter at a party for a fancy finger food for guests.  They're simple to make too!
How to Make Cream Cheese Stuffed Strawberries
These berries look great but are simple to make.
In a large bowl, combine about equal amounts of confectioner's sugar and softened cream cheese.
Scoop the well-combined mixture into a pastry bag (or a large plastic bag with one of the corners cut off).
Clean each strawberry, cut off the leaves and bottom, and core them. Place each strawberry bottom side down and cut an X about half an inch deep in the top of each one.
Pipe the cream cheese mixture into the top of each strawberry, working from the bottom of the slit to the top, making sure they don't overflow too much. Enjoy!
(Visited 485 times, 1 visits today)