13+ Spooky Homemade Halloween Decorations
Affiliate Disclaimer: This page may contain affiliate links, which means we earn a commission when you buy through our link (at no additional cost to you). Read our full Disclosure Policy.
Halloween is coming up soon and it's a great time to decorate! These 13+ spooky homemade Halloween decorations will help you decorate the inside and outside of your home for Halloween without breaking the bank. There are Halloween craft ideas with spiders, ghosts, witches, pumpkins, garlands, chandeliers, and more!
All craft images copyright to the blogs linked to below. Posts found on the Learn to Blog Resources for Roundups search.
13+ Spooky Homemade Halloween Decorations
Halloween Decorations BOO Garland by A Life in Balance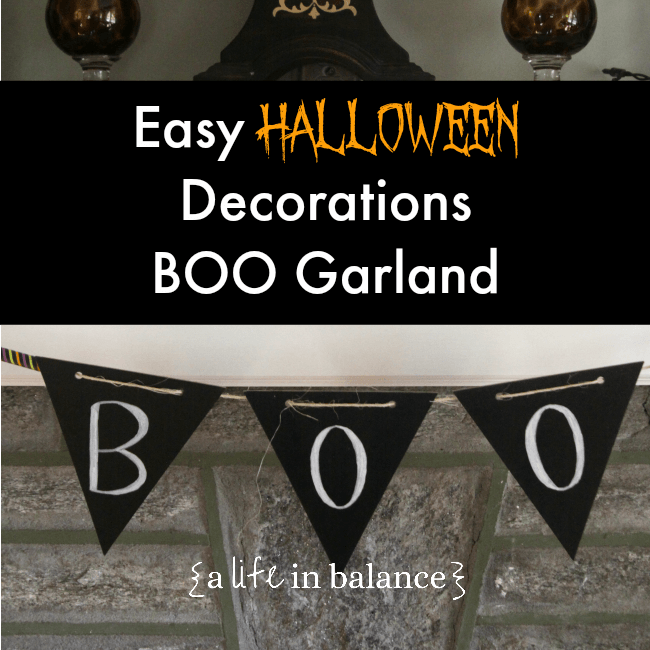 Halloween Trick-or-Treat Footprint Sign by Mommy's Bundle
Halloween Franken-Cup Kids Craft by Gym Craft Laundry
Quick & Easy Halloween Garland by Second Chance to Dream
Wine Bottle Halloween Decorations by The Real Thing with the Coake Family
Recycled Book Halloween Decorations by Organized 31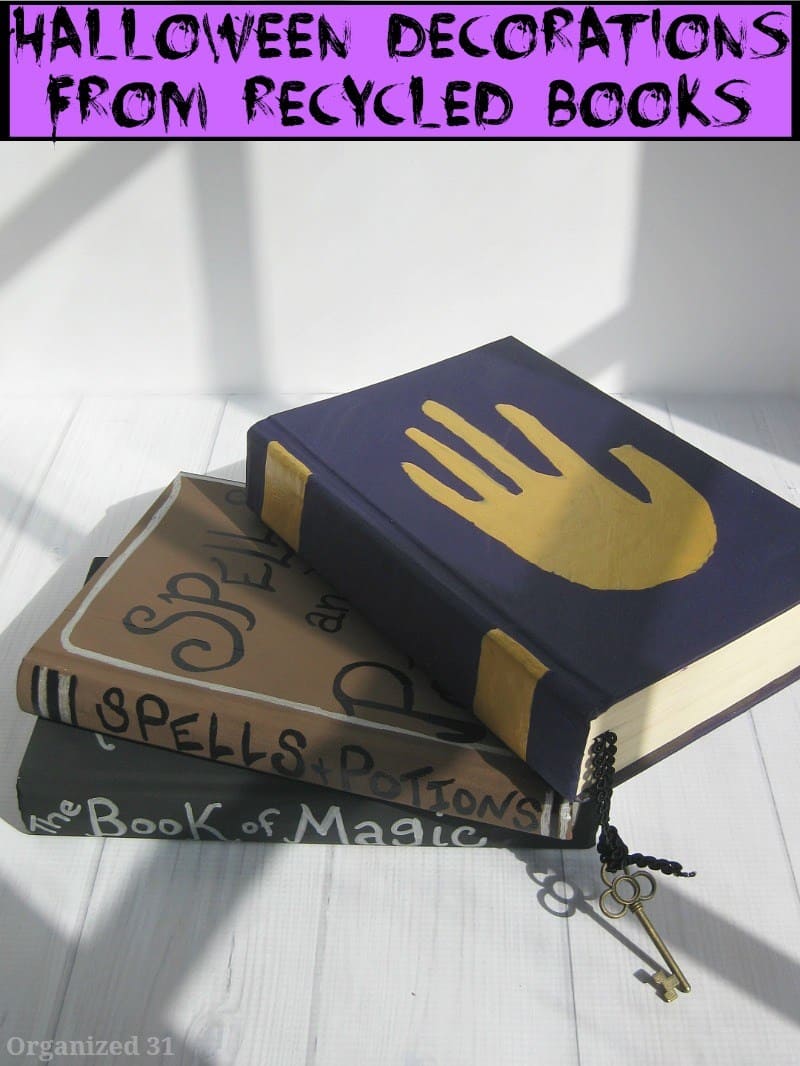 Toilet Paper Roll Bat Craft
Craft Stick Spiderwebs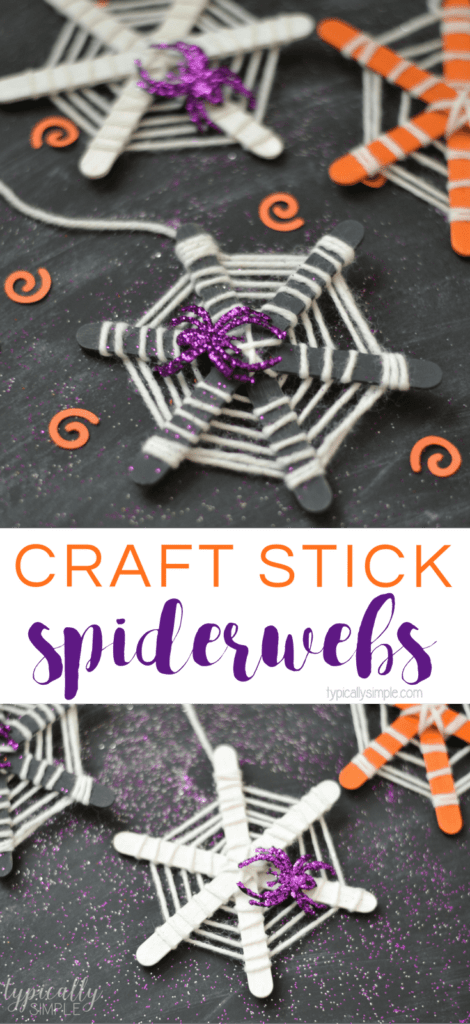 Tomato Cage Ghosts by Crafty Home Improvement Misadventures
Halloween Cup Decorations by Paging Fun Mums
Spooky Bat Chandelier by A Diamond in the Stuff
Simple Halloween Decor by Typically Simple
Ghostly Halloween Crafts by The Real Thing with the Coake Family
When I threw my Halloween party, I wanted to create a creepy decoration in the bathroom, so I made fake bloody handprints on the bathroom mirror. It was very creepy and also very frugal. Here's how to make fake bloody handprints for Halloween.
How to Make Fake Bloody Handprints for Halloween
First, you'll need a translucent red icing for the fake "blood." I used this see-through red gel icing (yes it is sparkly, but no, you can't really see the sparkles).
Decide what you're going to put a bloody handprint on (or I guess you could do a footprint if you really want to :)). I would recommend things like mirrors or maybe the bathtub, or windows throughout your home.
Since this is basically frosting and it's sticky and sugary, I wouldn't recommend putting it on anything fabric like a bathmat or shower curtain, or your kitchen cabinets. It's not that difficult to remove afterward (scrub with cleaner and a paper towel), but make sure you only put it on a smooth surface that can handle something sticky.
All you have to do is apply the icing to your hand with a line for each finger and a swirl on your palm. You don't have to fill in your entire hand because when you squish your hand on the mirror, etc, the icing will spread out.
Related: Halloween Party Snacks
Next, press, your hand onto the surface you want a bloody handprint on. I dragged my hand down a little bit so it would look creepier and make sure the icing was spread out.
This is what the final result looked like on the bathroom mirror. Subtle, but nice and creepy as a Halloween decoration. 🙂
How are you going to decorate for Halloween this year? 🙂