Do you want a way to freshen up your hair without resorting to expensive aerosols full of chemicals? Here's how to make natural dry shampoo.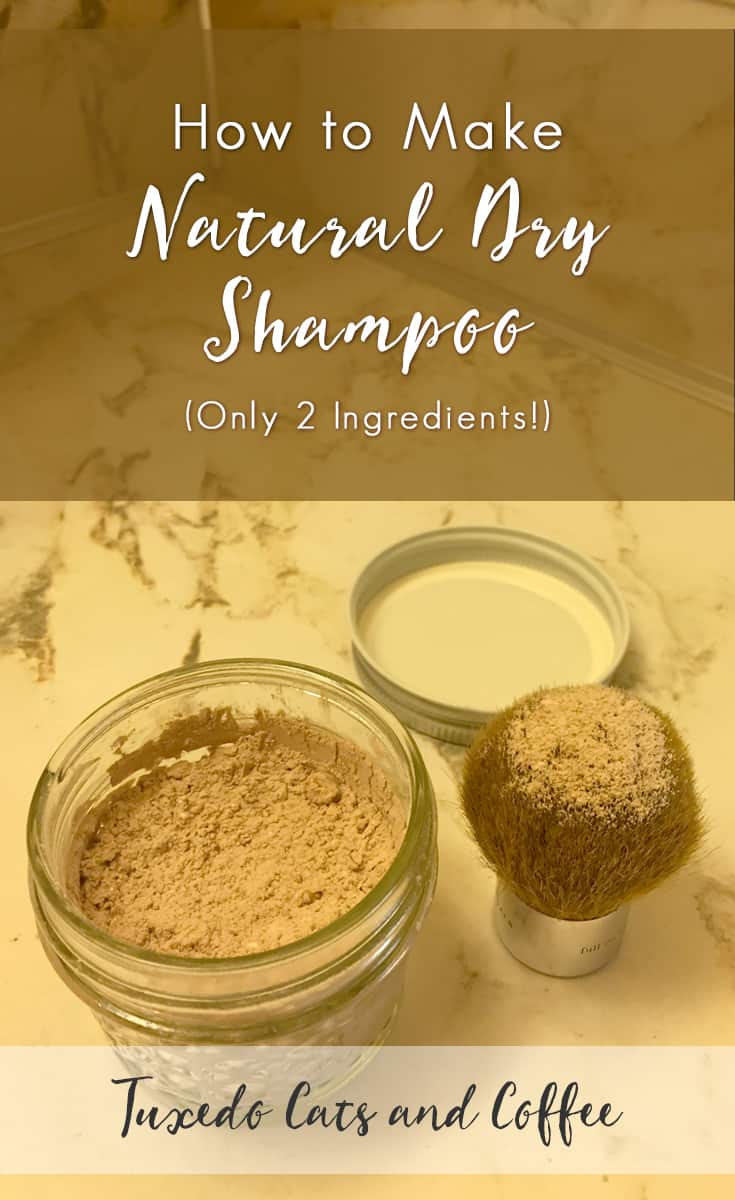 How to Make Natural Dry Shampoo
I've actually already done a blog post about making homemade dry shampoo, but I'm using a new container and method to apply it that's pretty handy.
Here's what you need:
– Cornstarch
– Cocoa powder for brown hair or cinnamon or nutmeg for red hair
– Small glass container with lid
– Kabuki or blush brush to apply it
First I filled my glass jar most of the way with cornstarch. Then, because I have medium brown hair, I added little bits of cocoa powder at a time, stirring it with a chopstick, until it was a light brown color. Because this will absorb into your hair, it doesn't need to be your exact color – it's better if it's mostly corn starch with just a little of the "coloring" depending on how dark or light your hair is.
Then to apply it you can dip in your brush, tap off the excess, and lightly brush it into your scalp or whatever areas need the dry shampoo.
Done!
(Visited 138 times, 1 visits today)